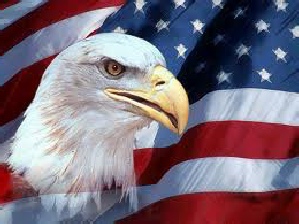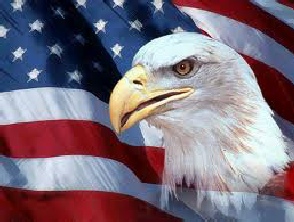 Chapter 991 Vietnam Veterans of America Copyright © All Rights Reserved Another Website by East Texas Programming
927 Gardner Drive
P.O. Box 10
Palestine, TX 75802
Phone (903) 221-6474
Vietnam Veterans of America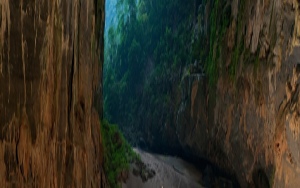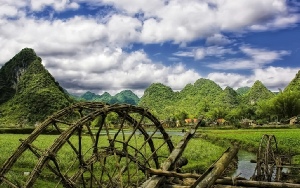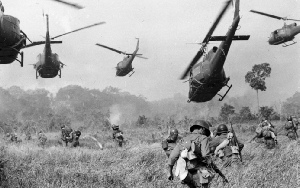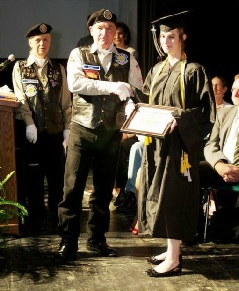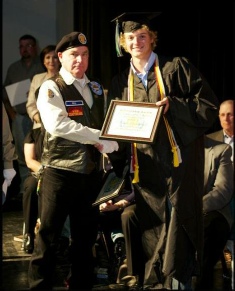 Latexo High School - $1000 each to Therisa Jacks and William Craddock - Presenters Robert and Ruth Hall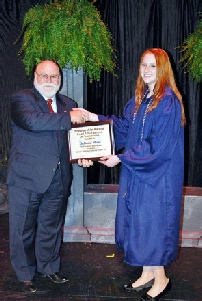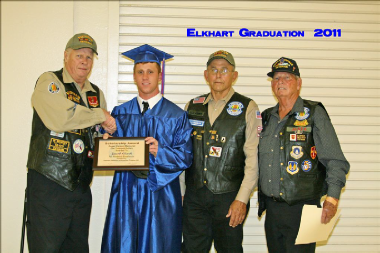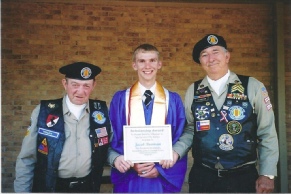 Presenting a Scholarship to Juliana Hare in Brenham
Jacob Clark, Elkhart HS.
1 of 6 Scholarships Our Chapter 991 Gave This Year
Jacob Bowman Scholarship 2011





PALESTINE VVA AND AVVA AWARD FALL 2019 SCHOLARSHIPS
The Palestine Dogwood Chapter 991 of the Vietnam Veterans of America (VVA) and the Associates of VVA (AVVA) have awarded three scholarships to students from the local area served by the Palestine Chapter, and a Special Achievement Award to a Westwood High School scholar. The grants were confirmed at the Chapter's regular May Meeting, and will be valid for the upcoming Fall Semester and Special Summer Seminar. These scholarships are awarded to students who have a Vietnam Veteran or Vietnam Era Veteran in their family.
Hanna Rae Cagle, of Palestine, was awarded the Harold (Smokey) Taylor Memorial Scholarship to continue studies at Trinity Valley Community College in preparation for a career in cosmetology. Hanna is the granddaughter of Daniel Ray Cordell, of Palestine. Mr. Cordell served in the U.S. Navy in the Vietnam War in 1971-1972. Her parents are Micki and Howard Cagle of Palestine.
Tyler Cody Hardison, of Elkhart, was awarded the Joseph F. Smith Memorial Scholarship for attendance at Texas A&M University. He is a 2019 graduate of Elkhart High School. Tyler intends to obtain a Bachelor's degree in computer science and civil engineering. Tyler is the grandson of Danny George Young of Palestine. Mr. Young served with the Army in Vietnam in 1967-1968. He parents are Neece and Kevin Hardison of Palestine. Tyler's scholarship was awarded by VVA Chapter members Lawrence Irwin, USAF Retired, and Bobby Cernoch.
Tiffany Brooke Tutt, of Palestine, was awarded the Bobby Ray for Homann Memorial Scholarship for attendance at Stephen F. Austin State University. Tiffany graduated from Elkhart High School in 2018, and is currently enrolled at Trinity Valley Junior College. She will transfer to SFA to obtain a degree in Hospitality Administration. Tiffany is the granddaughter of Edie L. Ellzey of Elkhart. Mr. Ellzey served in the Army in Vietnam in 1968-1969. Her parents are Kim and Eric Tutt of Palestine.
The VVA and AVVA award scholarships twice a year in the Spring and Fall for upcoming semesters at four-year colleges or universities, junior colleges, or a trade school. Applicants must have intent on pursuing Associate or Bachelor Degrees, or Certificates of Completion; and have a Vietnam Veteran in the family. The Veteran must be a resident of Anderson, Cherokee, Freestone, Henderson, Houston, Leon, or Limestone Counties. Notices of availability for applications are announced by publication in local print and broadcast media, and are in the Chapter web page (www.vva991palestinetx.org ).